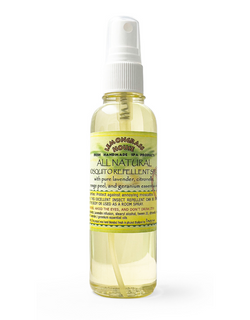 Insect Repellent Mosquito Spray / Cream
INSECT REPELLENT MOSQUITO SPRAY

Pure lavender, citronella, orange peel, and geranium essential oils
Protects against annoying mosquitos.
Awarded Parents' World Best of the Best Natural Products for Mosquito Repellent. Our Best Seller.

HOW TO USE: Spray on body or on clothing as a further preventative measure against unwanted mosquitos. It can be used as a room spray to eliminate bad odours.

WARNING: AVOID THE EYES. DO NOT CONSUME!

INGREDIENTS: Lavender, Geranium and Citronella essential oils, orange peel, stearyl alcohol, tween 20