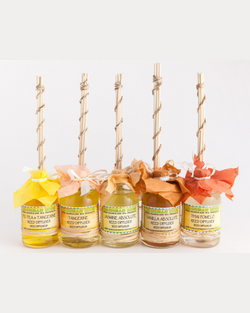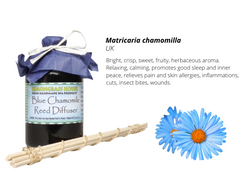 Reed Oil Diffuser
Our stylish Reed Diffuser provides a non-burning means of fragrancing your living area, dining room or bedroom.
DIRECTIONS: 
Simply remove the lid of the diffuser and then place the wooden reeds into the bottle and place on a level surface. The fragrance gently diffuses up the reeds, delicately fragrancing the home.
CAUTION:
Avoid contact with polished, painted or synthetic surfaces.
INGREDIENTS: 
Isopropyl myristate, stearyl alcohol, natural fragrance (essential oils), dipropylene glycol