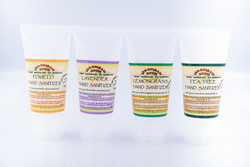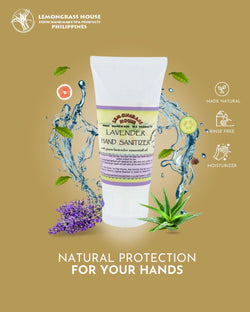 Hand Sanitizer
Made with essential oils, aloe vera, and cucumber, our herbal hand moisturizer and sanitizer keeps your skin free from germs, but it also moisturizes your hands, making them supple and soft.
We have 2 variants:
75% alcohol - Recommended when you're going out or when you're at the office
62%  alcohol - Recommended for those with hands that dry out easily, or when you're mostly staying indoors. 
*Centers for Disease Control and Prevention (CDC) recommends hand sanitizers with at least 60% alcohol.
Ingredients: Ethyl Alcohol, Tea Tree infusion, Aloe Vera Gel, Aloe Vera Juice, Cucumber Extract, Vitamin A, Vitamin E, essential oils, Geogard Ultra