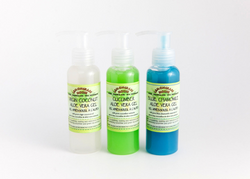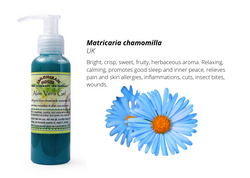 Aloe Vera Gel
A soothing, cooling and restorative aloe vera gel with natural extracts of Cucumber, Blue Chamomile and Green Tea.
ALOE VERA GEL
Pure virgin coconut essential oil, green tea, cucumber & aloe vera extracts

Coconut essential oil, or copra oil, is an oil extracted from the kernel of mature coconuts harvested from the coconut palm.
SKIN BENEFITS:

Promotes healthy skin

Good for balancing excess oil

Nourishes and improves the skin

Soothes skin irritation

Treats acne and wounds
Ideal for sensitive skin, eczema or rashes too. 
Ingredients: Aloe vera juice, cucumber extract, green tea extract, blue chamomile essential oil, vitamin C, citricide.